As Foreign Minister, Moshe Sharett represented Israel at the UN General Assembly and Security Council as well as appearing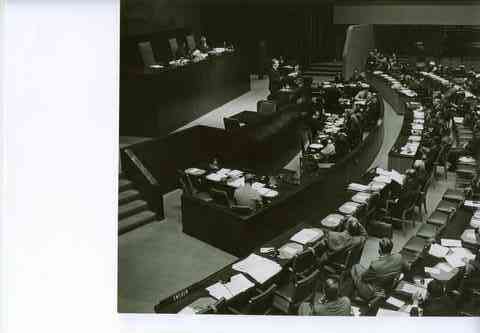 before its special commissions.
We are in the process of obtaining from the UN Archives protocols of meetings in which Moshe Sharett appeared.
Moshe Sharett compiled his words at the UN in his book At the Threshold of Nations, published in Hebrew in 1958, which is presented in its entirety on the Hebrew section of the website.
Following is Sharett's speech at the historical General Assembly meeting of May 11, 1949, in which Israel was
admitted to membership in the United Nations.